Ahhh…October 1st!   Today is the day I bust out all of my halloween decor and welcome the upcoming holiday season.  It's like the kick off for the end of the year.  Halloween is quite possibly one of my most favorite-est holidays EVER!!  It may perhaps have something to do with my insane love for *c-a-n-d-y*…bring on the candy corn, caramel apples & festive decor!!  Before kids, I "liked" to decorate (and buy candy) for the holidays…now with kids…there is even more reason to go all out (and  buy candy)…LOL!   So I thought it was appropriate to get this party started.  Here are some fun photos for decorating your house or setting the scene for a spooktacular soiree!
1. fancy up your entryway with some frightful flair!
2. set a kid-sized table for a ghoulish gathering
photos 1 &2 via Pottery Barn Kids
3. spooky not your thang…how about some silvery sophistication?
4. sweet treats?  ummm…yes please!
5. these pumpkin favor bags…perfect!
photos 3, 4 & 5 via Martha Stewart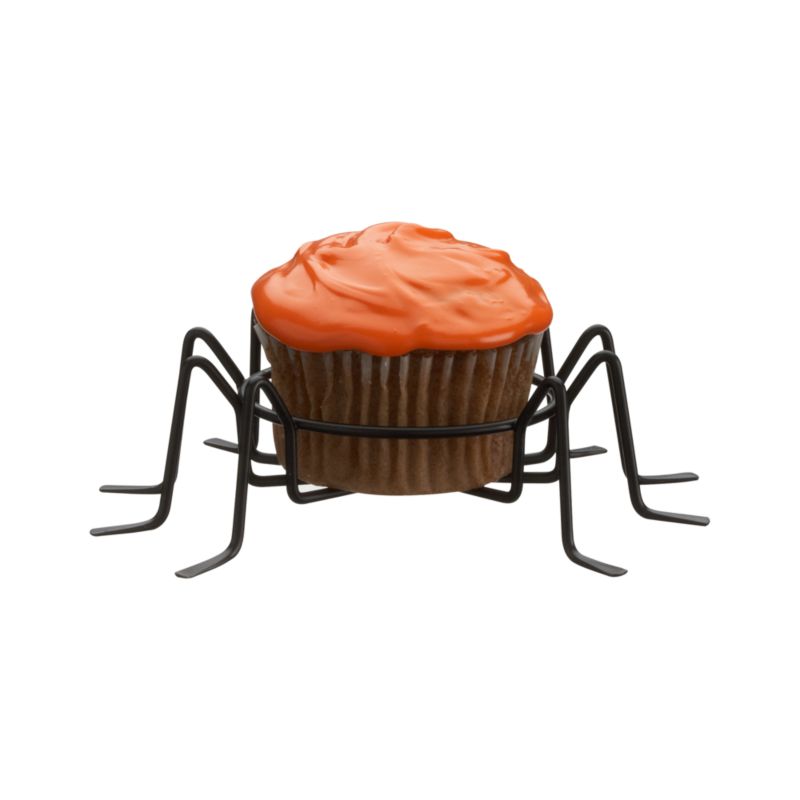 and who can resist a cupcake that is dressed up like a spider??! (: not me!!
Spider cupcake holder from Crate&Barrel